IPA + Food Pairing
It's Game Day
The Big Game Day is here, people! Need some last-minute food ideas that pair with the real GOAT, IPA? Well, grab one of our VarietI-PAcks and get to snackin'…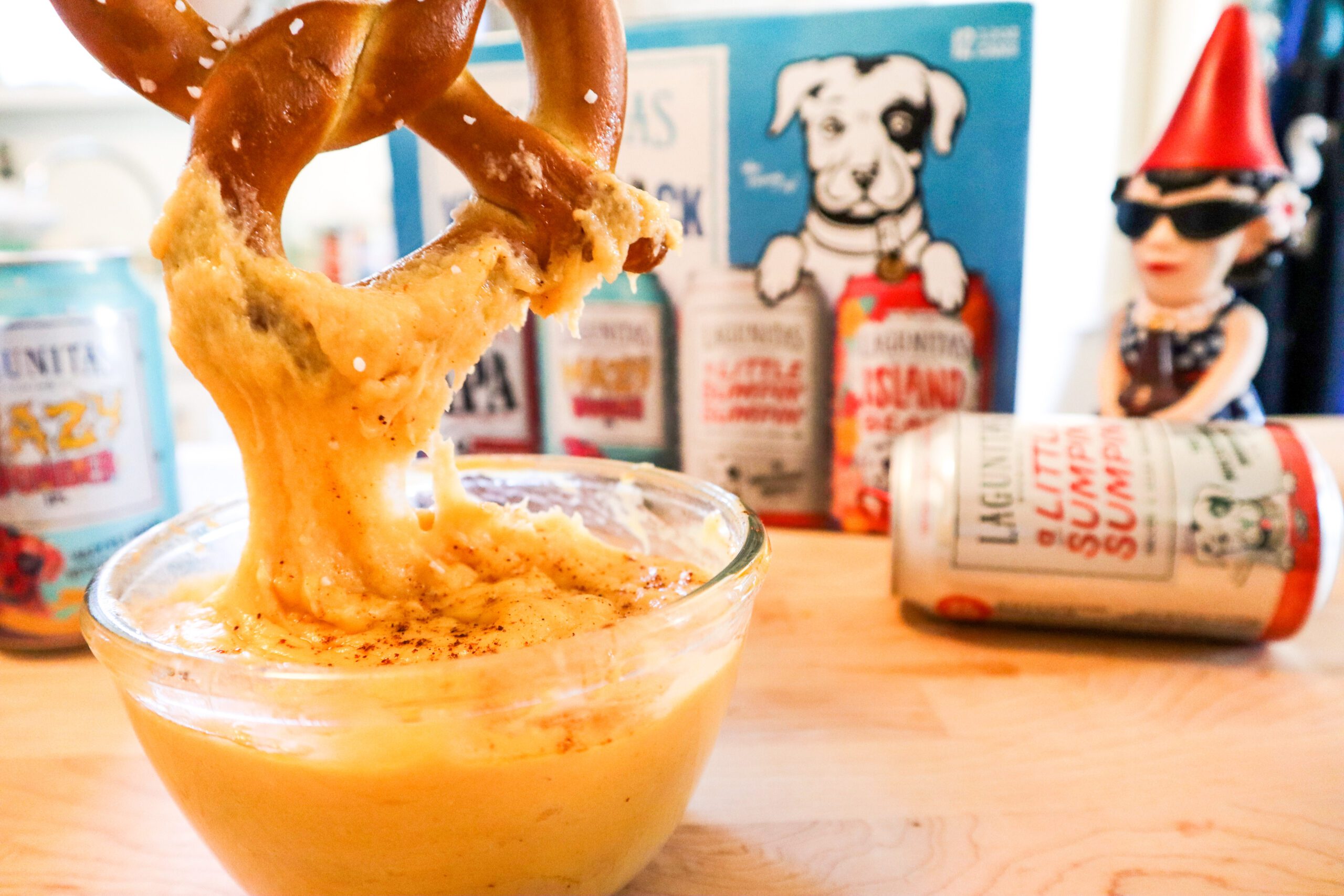 Beer Cheese
Ingredients

1/4 cup butter
1/4 cup flour
1 tsp. onion powder
1 garlic glove
1/4 tsp cayenne pepper
3/4 cup milk
1 can of IPA
1 tsp. dijon mustard
1 tsp. Worcestershire sauce
2 cups sharp cheddar (shredded)
1 cup gruyere or swiss cheese (shredded)
1 tbsp. Tapatio
1 cup pickled jalapenos
Directions:

In a pot, melt butter
Add seasonings and flour, cooking for 1 minute
Stirring frequently, pour in beer and milk a little at a time
Add the cheeses and stir until melted
Once cheese becomes silky, add jalapenos and Tapitio
Serve with pretzels, bread, crackers, chips, more cheese…whatever floats your boat!
Try these other snackages too:
Need something other than an appetizer? Make a Game Day Beer Chili to really fill up those tanks – We used A Little Sumpin' Sumpin' but to really amp up your game use our colossal double IPA Maximus!
PS: Ever tried a beer-mosa? It's great to start the game-day shenanigans early by just adding some OJ to a cup of Hazy Wonder or Island Beats! Not feelin' the alcohol but still want to play with the team? Check out our Michel-nada recipe!
Next Story
Spice things up with these mouth-watering Michelada recipes just in time for the summer!
Read story