Limited Release
Beast of Both Worlds
East Coast Flavor meets West Coast Clarity!
Bi-Coastal IPA
What fresh freak of nature is this?! Hazy flavors without the haze? West Coast hopping without mega bitterness? Quite the contrary kaiju towering before you. Double dry-hopped with a fruity blast of Citra & Mosaic, yet finishes super smooth. This beast is truly the best of both worlds…Release the hound!
Mouthfeels
Style
There's always talk of your "mind's eye" but what about your "mouth's eye", huh? If it peered into the clarity of Pils it would taste notes of green apple with a hint of soft flowers; slightly-sweet breadiness; and the just-right grassiness of fresh-cut hay. It would also wanna order another. And steal the glass.
Beverage Specs
ABV
8%
Beer math on ABV is pretty straightforward. The higher the ABV, the more alcohol in the beer. See, no rocket science necessary.
Tropical
Undertones of mango and pineapple—reminiscent of the best hazy IPAs—BUT without all the bloating haze.
Dank
The best of the West! Our hops bring in just a slight blast of the dankness, reminding you of a waft of that beautiful purple haze.
Orange
Not just a hint of orange-ness, but a whole freakin' orange. You are getting juice, pulp (flavor), pith, zest, oil … you get all the orange notes! So fresh and so clean.
Availability:
Limited Release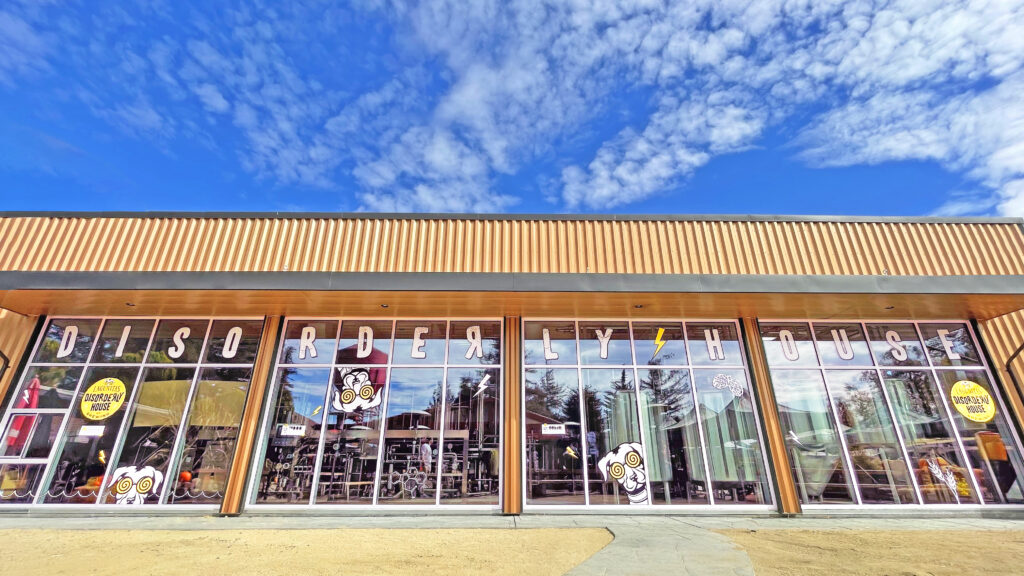 Schtuff
It's a place of wonder where the Lagunitas team of wizard brewers can tinker, trifle, and craft.
Read more
Tropical IPA with refreshing juicy citrus notes is a roundtrip ticket to the tropics.

Crisp, zingy, and hoppily refreshing sparkling hop water with 0% Alc/Cals/Carbs…Dive in!